20/20 Magazine
(Continuing Education Articles)
"Kids and Kontacts"
By Linda Conlin
"Embyronic Eye Development"
By Linda Conlin
Eyewitness Magazine
"Sellers of Illegal CLs
Target Teens"
By Linda Conlin
"Solutions in Pediatric Myopia
By Linda Conlin
Are Closer Than You Think"
By Linda Conlin (Page 15)
"Contact Lens Fits for Younger Children on the Rise"
By Linda Conlin (Page 13)
Attendee Evaluation of OpticalCEU's Conferences
2013 Fall Conference
2013 Spring Conference
2012 Fall Conference
2012 Spring Conference
2011 Fall Conference
2011 Spring Conference
2010 Autumn Conference
2009 Autumn Conference
NAO names Linda Conlin
of OpticalCEUs
Ambassador of the Year.
Industry Sources
All about Vision
American Board of Opticianry (ABO)/National Contact Lens Examiners (NCLE)
Contact Lens Society of America
Contact Lens Update
Eyewitness Magazine
National Academy of Opticianry (NAO)
Opticians Association of America (OAA)
Opticians Association of Canada (OAC)
20/20 Magazine
Vision Council
Vision Monday
Linda Conlin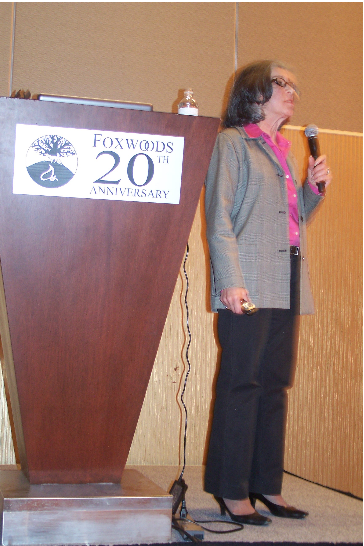 Linda Conlin founded OpticalCEUs in 1999 with the goal of providing inexpensive and informative courses for individuals in the optical field. Since that time, she has successfully accomplished that goal with more than 20 seminars, providing continuing education credits for hundreds of opticians. In addition, she has presented training seminars for the opthalmic/opticianry chain Opticare, presented at CLES and CLSA, and for state opticians' associations. She has written for 20/20 Magazine and was a columnist for EyeWitness magazine.
With more than 30 years experience in the optical field, Linda Conlin is an accredited speaker with the ABO and NCLE. She holds a Bachelor of Science degree from Fairfield University and optician's licenses in Connecticut, Massachusetts and Rhode Island. She is a Fellow Ambassador of the National Academy of Opticianry, Past President of the Connecticut Opticians Association, and was the 1992 Connecticut Optician of the Year, has consulted for the NCLE, and is presently serving on the CLSA University Curriculum Review Sub-Committee.
Recently Linda was recognized by the NAO. "In this issue, we are choosing to use this space to highlight a particularly amazing [NAO] ambassador. Linda Conlin...has been an NAO fellow since 1999 and an ambassador for many years. Her work for us is consistently wonderful that she has won our Ambassador of the Year Award twice." That's the start of an article (page 16) in this month's Vision of the Industry, the official publication of the National Academy of Opticianry.
Joe Forte
ABO/NCLE (American Board of Opticianry/National Contact Lens Examiners) has approved OpticalCEUs speaker Joe Forte as an Advanced, Level III speaker for ABO/NCLE courses. Level III speakers can give level I, II or III courses. ABO/NCLE grants certification based on education, work experience, teaching and/or speaking experience, specialized training and certifications. OpticalCEUs is pleased to have Joe offer this level of education to our attendees. Joe has lectured at CUNY Tech, specializing in contact lenses and was program director of the Interboro Institute College of Opticianry where he taught optics, anatomy and physiology, contact lenses, fabrication, and ophthalmic mathmatics. He has lectured at Vision Expo and Optifair. He is currently director of contact lens services for Raymond Opticians and a contact lens specialist for Greenwich Ophthalmology. Joe is also a professional musician. He is the percussionist at the Westchester Broadway Theater.
Deborah Kotob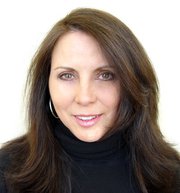 Deborah,Kotob a sales consultant for Vision-Ease, writes, edits and presents ABO seminars related to best practices. She has owned an optical business and was a sales representative for MODO and Luxottica. Deborah is certified by the American Board of Opticianry and National Contact Lens Examiners and holds a Massachusetts license.
Deborah recently achieved ABO Advanced Certification. According to ABO/NCLE, "the Advanced Certification designation, ABOC-AC is earned only after a practitioner has attained several years experience, completes a prescribed curriculum of advanced education, and achieves a passing score on the rigorous examination. Professionals with advanced certification credential are equipped to work in a variety of practice settings, such as: independent opticians, ophthalmology practices, university hospitals, commercial offices, HMO/managed care offices, optometric offices, large clinics, optical product manufacturers. In short, Advanced Certification equips you in all settings which provide eyeglasses to clients."